Explore Opportunities in Advanced Therapies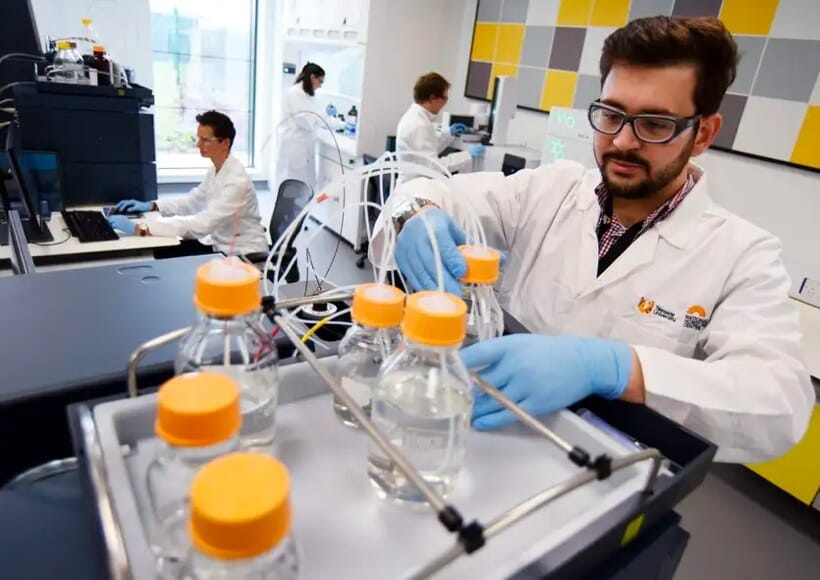 The demand for skilled talent remains at an all time high as the advanced therapies and vaccine manufacturing sector continues to grow rapidly. With key job roles taking priority, now is the perfect time to be joining this incredibly rewarding industry. To help you navigate the multiple opportunities on offer, we have broken down some exciting options for you below.
Leading companies in the sector
We work with a range of companies in advanced therapies and vaccine manufacturing who are pioneering the way in upskilling and developing people across the sector. To read more about them and to link directly to their websites:
Click on the icons on our interactive map to see which companies are engaged nationwide. Blue is for companies involved in advanced therapies and pink for vaccine manufacturing.
You can then click on the company website link and find out what they do and what vacancies they may have open
Apply/get in touch with the company.
Recruitment agencies and more
There are many agencies operating in the life sciences space providing expert careers advice, guidance and access to exclusive jobs. The below provides you with some examples of agencies that companies within the sector are using (this is not an exhaustive list). You can access these or  a favourite job site of your own preference, and search for current vacancies by using 'cell and gene therapies' and/or the occupation you are interested in, as search terms.
Check out Next Phase Recruitment, BioTalent, Hyper Recruitment Solutions and Kleboejardine (Scotland-based) who are specialists in the field
Visit Stevenage Bioscience Catalyst – a globally recognised cluster for therapeutic research and development, which is home to 40+ companies, 4000+ employees – and many opportunities
Browse current jobs on the UK BioIndustry Association's website.
Skills Demand Survey 2021
The Cell and Gene Therapy Catapult's 2021 report shows that current employment has already surpassed 2019 predictions and industry is now forecasting significantly higher growth of 151% in bioprocessing roles by 2026. Read the full report here.
If you need further support or want a chat to go through the various options above, send us an email and we will be in touch to arrange a convenient time to talk.