Press Release: FourPlus and Cell and Gene Therapy Catapult deliver cutting-edge VR training technology
New virtual training reduces costs and time it takes for new employees to become operational
Training in Good Manufacturing Practice has been developed as part of the Advanced Therapies Apprenticeship Community; made available to the entire industry
The Cell and Gene Therapy Catapult (CGT Catapult) and FourPlus today announce a series of virtual reality (VR) training modules for the Advanced Therapies Apprenticeship Community (ATAC). Using cutting-edge VR technology, these modules will provide a new and innovative way of training staff working in the advanced therapies and vaccine manufacturing industry that is more time and cost-efficient, in a virtual Good Manufacturing Practice (GMP) environment.
The four training modules were developed in collaboration with FourPlus, an immersive technology company specialising in the life sciences sector, and will cover cleanroom orientation, GMP cleaning, cleanroom gowning, Health and Safety, and GMP auditing. The training is aligned with the standards of the Manufacturing Technician, Laboratory Technician, Technician Scientist and Modern Apprenticeship programmes.
Matthew Durdy, CEO of Cell and Gene Therapy Catapult, said:
"Virtual reality has obvious cost, efficiency and safety benefits but it is far from simple to deliver. Courses like those created in collaboration with FourPlus, will further increase the supply of qualified and capable people to the cell and gene therapy industry. CGT Catapult is now able to offer this solution through the ATAC apprenticeships programme. We hope that the adoption of VR training will introduce new learners to new environments from any location, reducing the cost and time it takes for new employees to become operational and increasing access to effective training."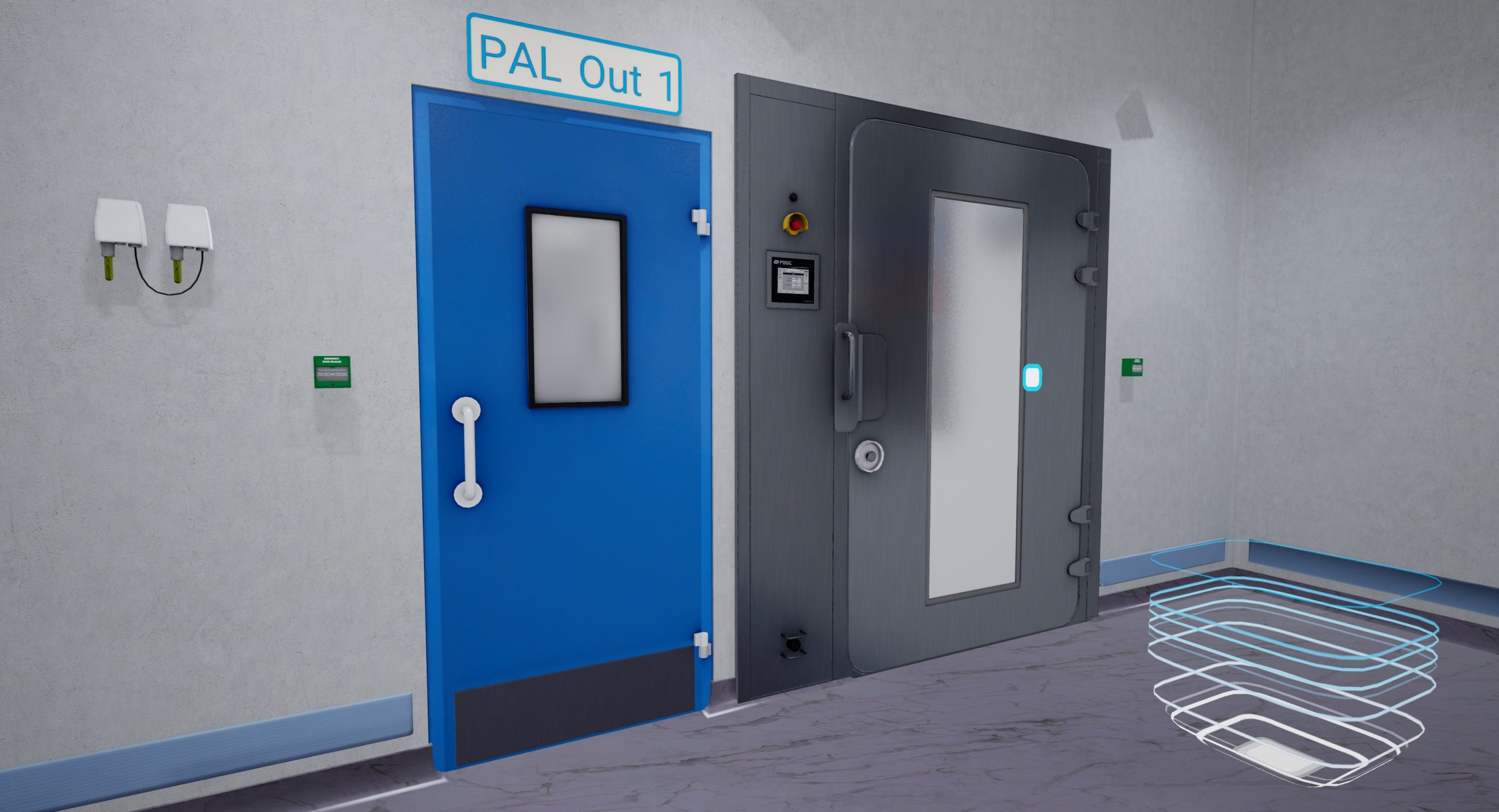 Hayley Mulhall and Ivan Wall, Co-Founders of FourPlus, said:
"We are delighted to work with Cell and Gene Therapy Catapult to create a virtual reality training platform for GMP operator trainees. Currently, GMP training requires significant investment of time, infrastructure and equipment that can lead to production downtime. The FourPlus platform will enable training to first be undertaken in virtual reality before the operator sets foot in a GMP facility, which will accelerate the training cycle, increase competence and confidence of operators, and reduce costs associated with production downtime."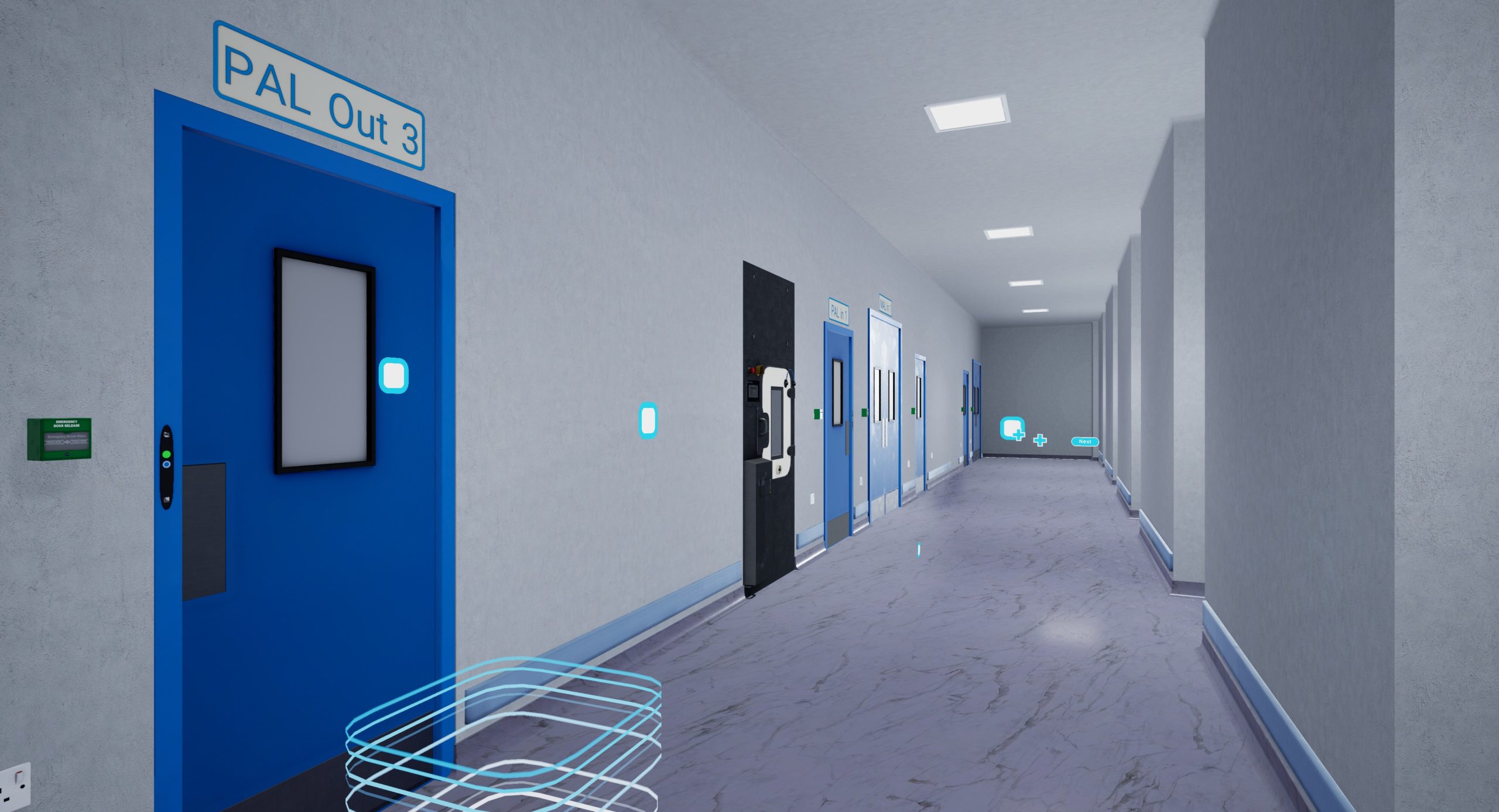 The use of this cutting-edge VR technology in GMP training gives greater access as individuals only require a VR headset, meaning more people can be trained at an increased rate than if the training had to take place in a physical GMP setting. The course's virtual GMP and cleanroom settings have been based on the CGT Catapult's large-scale manufacturing facility in Stevenage and their GMP procedures, adding a further layer of realism to the training. There is also expected to be cost reduction with the significant reduced risk of compromising a physical GMP cleanroom setting while learning is taking place.
This cutting-edge training is to be delivered by the ATAC, a programme coordinated by CGT Catapult and funded by an £1.5m award from the Industrial Strategy Challenge Fund. The VR courses are now available for industry to license, and for ATAC apprentices and CGT Catapult collaborators to access as part of their training.
For more information on apprenticeship opportunities available through ATAC, please visit advancedtherapiesapprenticeships.co.uk
For more information on training opportunities available through the ATSTN, please visit atskillstrainingnetwork.org.uk

About Cell and Gene Therapy Catapult
The Cell and Gene Therapy Catapult was established as an independent centre of excellence to advance the growth of the UK cell and gene therapy industry, by bridging the gap between scientific research and full-scale commercialisation. With more than 350 employees focusing on cell and gene therapy technologies, it works with partners in academia and industry to ensure these life-changing therapies can be developed for use in health services throughout the world. It offers leading-edge capability, technology and innovation to enable companies to take products into clinical trials and provide clinical, process development, manufacturing, regulatory, health economics and market access expertise. Its aim is to make the UK the most compelling and logical choice for UK and international partners to develop and commercialise these advanced therapies. The Cell and Gene Therapy Catapult works with Innovate UK. For more information please visit ct.catapult.org.uk or visit http://www.gov.uk/innovate-uk.
About FourPlus
FourPlus are an immersive technology company based in Birmingham, UK. They bring together expertise in life sciences, immersive technology and software engineering to deliver solutions that will accelerate the scale up of modern medicines production. These solutions include virtual reality and digitalisation of traditional training platforms as well as data capture tools for such platforms. Our approach will help to unlock the potential of revolutionary medicines and accelerate their delivery to patients who need them. For more information, please visit www.fourplus.co.uk.