News
RoslinCT has been selected as the second National Training Centre in the Advanced Therapies Skills Training Network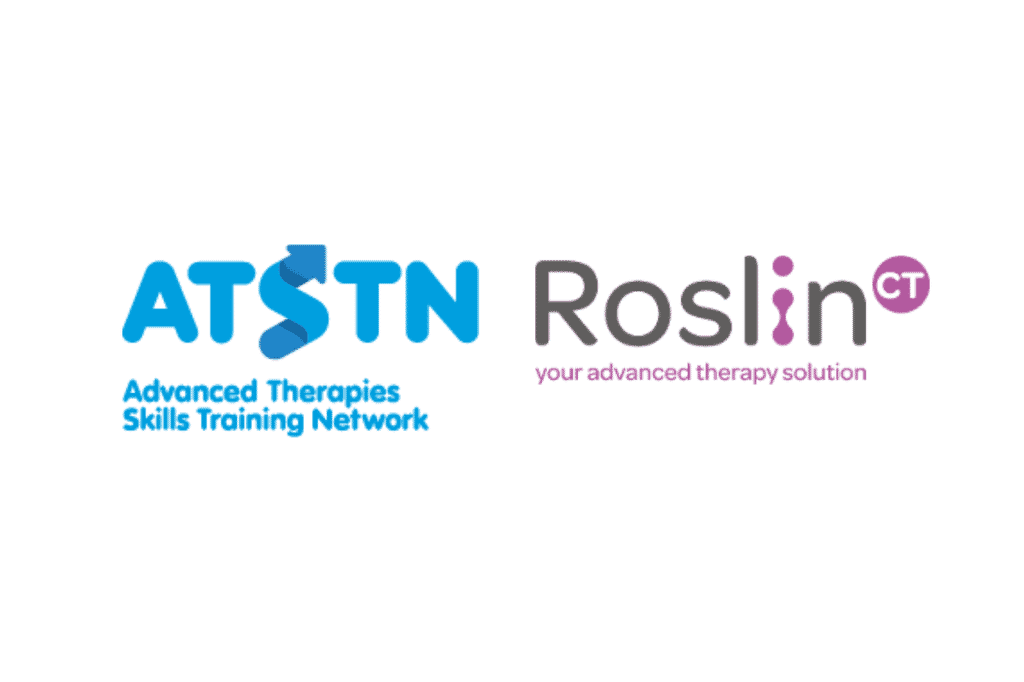 RoslinCT will collaborate with the Scottish Universities Life Sciences Alliance (SULSA) and additional academic institutions to deliver high impact advanced therapy and vaccine manufacturing GMP training.
Courses delivered by the RoslinCT Training Academy will include practical and classroom courses on sterile manufacturing in the cleanroom environment at their newly built facility in Edinburgh.
RoslinCT has today been confirmed as a National Training Centre, part of the Department for Business, Energy & Industrial Strategy (BEIS) sponsored Advanced Therapies Skills Training Network (ATSTN) initiative. The organisation is the second National Training Centre confirmed as part of the ATSTN initiative, which was set up to develop state-of-the-art vaccine and advanced therapy manufacturing training capabilities online and across the UK. RoslinCT will work closely with Scottish Universities Life Sciences Alliance, Edinburgh Napier University, Industrial Biotechnology Innovation Centre and Ayrshire College in providing training capabilities complementary to the ones being developed at the National Horizons Centre which focus on manufacturing techniques.
RoslinCT is an Edinburgh-based, cell and gene therapy/ATMP Contract Development and Manufacturing Organisation (CDMO) that was founded in 2006 with a focus on delivering integrated advanced therapy solutions to companies developing life-changing cell-based therapies for clinical trials.
SULSA has driven strategic collaboration across institutions in Scotland and beyond for 15 years and will work alongside RoslinCT to deliver this provision and to grow the ATMP and Vaccine sector in the UK.
Aimed at the current advanced therapies and vaccine manufacturing industry workforce, academics and those enrolled in Further and Higher Education, the week-long courses will provide basic, practical training in sterile manufacturing within a cleanroom environment, plus an introduction to Good Manufacturing Practice (GMP) training within an industrial setting. The topics covered will include gowning and cleanroom behaviour, environmental monitoring and control, aseptic cell processing, and analytical techniques. UK companies involved in the vaccine and advanced therapy industry manufacturing will be able to train their staff ensuring they are well versed in such essential skills prior to entering a GMP manufacturing establishment.
Janet Downie, CEO of RoslinCT said:
"Developing the next generation of highly skilled individuals in the life science sector is key to the UK economy. RoslinCT and the Scottish Consortium are delighted to be part of the Advanced Therapies Skills Training Network who are creating the world's leading training programme in ATMP and Vaccine manufacturing."
Matthew Durdy, CEO of Cell and Gene Therapy Catapult commented:
"The UK's ATMP capabilities are world-leading and growing rapidly. Working with the industry and high profile institutes such as RoslinCT and the Scottish Consortium we can deliver more skilled people to fuel this growth. It is a win-win situation: helping companies, creating career opportunities and accelerating life-changing medicines."
The National Training Centres are a part of the ATSTN initiative, which also includes an Online Training Platform to provide remote learning for those currently working in the vaccine manufacturing and advanced therapy industry, and a Career Converter, which maps an individual's transferrable skills from adjacent sectors into recommended roles for this industry.
The ATSTN, driven by industry and coordinated by the Cell and Gene Therapy Catapult (CGT Catapult), was launched in December 2020 with £4.7m in funding awarded from BEIS. The initiative was designed in collaboration with industry to create opportunities to upskill, through digital and practical on-site courses, current professionals and leverage skills from individuals coming from other sectors.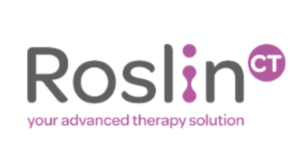 About RoslinCT
RoslinCT is a leading Contract Development and Manufacturing Organisation (CDMO), offering a range of integrated services from technology transfer, process and assay development through to GMP manufacturing, storage, QP certification and batch release of cell-based therapies for clinical trials.
RoslinCT has the vision to lead the field in cell and gene therapy manufacturing and be the global partner of choice, building success on expert knowledge, progressive partnerships and with the drive to deliver life-changing cell-based products to patients in need. This together with a passion for innovation and a flexible and personalised approach enables RoslinCT to engage with leading cell and gene therapy developers and to provide support at every step of the cell therapy development journey.

About Cell and Gene Therapy Catapult
The Cell and Gene Therapy Catapult was established as an independent centre of excellence to advance the growth of the UK cell and gene therapy industry, by bridging the gap between scientific research and full-scale commercialisation. With more than 330 employees focusing on cell and gene therapy technologies, it works with partners in academia and industry to ensure these life-changing therapies can be developed for use in health services throughout the world. It offers leading-edge capability, technology and innovation to enable companies to take products into clinical trials and provide clinical, process development, manufacturing, regulatory, health economics and market access expertise. Its aim is to make the UK the most compelling and logical choice for UK and international partners to develop and commercialise these advanced therapies. The Cell and Gene Therapy Catapult works with Innovate UK. For more information please visit ct.catapult.org.uk or visit http://www.gov.uk/innovate-uk.